Lead devops engineer (aws + kubernetes)
Oferta de empleo de Kubernetes
en Barcelona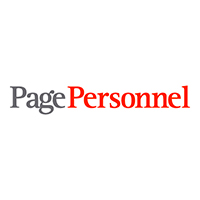 Page Personnel
Perfil buscado (Hombre/Mujer)

• Manage a small team of 5 DevOps engineers.
• Automate processes for the generation of builds and releases as well as for the execution of interface tests, regression tests and software delivery (continuous delivery, continuous integration, build pipeline, code management, etc.).
• Build and Scale the DevOps environment according to the growth of the company and the SaaS product.
• Development, implementation and maintenance of software applications, components, modules or interfaces to databases and other applications.
• Coordinate all activities that serve to monitor the availability, recoverability (continuity), performance and resource consumption of applications.
• Create and update of documentation as needed (models, interface descriptions, test procedures, user manual, specifications, etc.).Collaborate with IT and Computer System Validation professionals to ensure a validated state of tools with adequate documentation in compliance with internal and regulatory requirements.

• Lead DevOps Engineer (AWS + Kubernetes)|International SaaS company specialized in Data Driven and Data Extraction
• At least 5-6 years of experience working as a DevOps engineer.
• Strong software development background.
• Experience or interest in management.
• At least 2 years of experience working with AWS.
• At least 3 years of experience working with Kubernetes and Docker.
• If possible, experience with Big data technologies like Hadoop, Spark, Kafka, Hive...
• Strong experience with Linux and Python.


Our client is a Start-up with more than 11 years of experience in the market. Their core business is focused on Data Driven decisions, and they have build a product which is able to provide help in different department decisions.

They are more than 200 employees, and they have a flexible culture of work.

They work in an international environment using English as the main language, and they also has bought new offices here in Barcelona. They are also providing a large list of Perks, including insurance and remote work.

• 100% remote work is allowed.
• Flexible hours of work.
• 35 days of holidays.
• Stock options plan.
• Free health insurance.
Empleos similares de Kubernetes: