Data engineer scala
Oferta de empleo de Scala
en Barcelona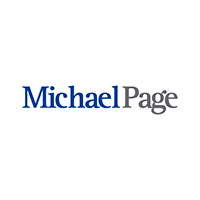 Michael Page
Habilidades mínimas:
Cargando...
S

Google Cloud 
Perfil buscado (Hombre/Mujer)


Primary Responsibilities/Accountabilities:
• Design, develop and deploy backend services in Scala.
• Design, develop and deploy data pipelines in Google Cloud Dataflow and Apache Spark in Scala.
• Write unit and integration tests.
• Write analytical SQL queries on Big Query.
• Provides advice, guidance and training to other teammates.




• Work as an Data Engineer (Scala)|International SaaS company from Silicon Valley with offices in Barcelona

Knowledge/Experience:
• Bachelor´s degree or equivalent work experience in Computer Science or related field of study
• Functional programming
• Writing modern batch and streaming data pipelines (Apache Spark, Beam, ect.)
• Experience with CI/CD technologies such as Jenkins, Google Cloud Build or TeamCity



Preferred Tools/Skills:
• Google Cloud Big Data tools (Dataflow, Dataproc, BigQuery)
• FP Scala libraries (cats, scalaz, http4s and doobie)
• Exposure to Docker, Kubernetes or other cloud or container based application deployment






Our client is a USA company focused on the development of a brand new SaaS product.
They work in finance and trading sector.

• Permanent contract.
• Social benefits.
• Excellent work environment and professional project.
• Budget for training.
Empleos similares de Scala: