Program architect
Oferta de empleo de Agile
en Málaga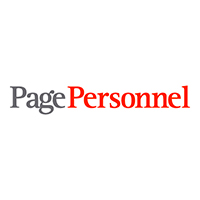 Page Personnel
Perfil buscado (Hombre/Mujer)


The successful candidate will join as Program Architect assuming the following responsibilities:
• Partner with other architects, developers, and engineers to facilitate high quality delivery.
• Reflect and address key requirements and constraints of project stakeholders in architecture documentation artefacts.
• Plan architecture-related work, professionally present these plans and regularly update stakeholders on the progress.
• Analyze and improve technical and operational characteristics of existing solutions.
• Program landscape overview.
• Driving synergies across technology platforms and solutions.
• Align landscape development with enterprise business goals, providing enterprise architecture level steering for individual delivery teams.

• Program Architect - Málaga|Important multinational technology company based in Malaga.

We are looking for a Program Architect who is capable to do hands-on work, has good understanding of software development culture and is ready to take responsibility for the development of cloud solutions while guiding other teammates.
• 5+ years of experience in senior architecture positions.
• Previous experience in software engineering outsourcing or consulting and working with international customers.
• Experience with project delivery methodologies such as Agile Scrum or Kanban.
• Understanding of data security, information privacy and regional legislation aspects in an international enterprise.

Cloud Solutions:
• At least 2 years of experience designing, implementing and delivering enterprise cloud solutions.
• Deep understanding of cloud architecture best practices and design patterns.

Databases:
• Firm experience with RDMBS, NoSQL, Cloud PaaS solutions, etc.

Soft skills:
• Strong analytical and problem-solving skills.
• Exceptional communication and presentation skills.
• Ability to lead a team, organize work and delivery process.
• Familiarity with Enterprise Architecture Frameworks (e.g. TOGAF, Zachman) can be considered an advantage.
• Experience in stakeholder engagement, understanding challenges and concerns at the enterprise level.
• Experience of working in challenging enterprise environments.
• Familiarity with both service and product delivery setups.
• Fluent English.


Major technology client developing a digital platform that automates life and health insurance underwriting, focusing on biometric and lifestyle risk assessment. Enables insurance companies to adapt to changes in consumer buying behavior towards faster, more intuitive and engaging insurance shopping experiences.

• Advantage of working in a large, stable and reliable company, which managed to keep a dynamic and friendly work environment.
• Experience in international projects for first-rate global companies.
• Attractive salary and compensation package (advanced health insurance, etc.).
• Company sponsored professional trainings and certifications.
• Active/passive participation in professional international conferences.
• Career growth and opportunities for development.
• Regular company and team building events.
• Opportunity to work remotely from home (depending on the project).
Empleos similares de Agile: