Android developer
Oferta de empleo de Android
en Barcelona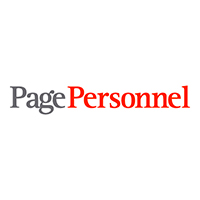 Page Personnel
Perfil buscado (Hombre/Mujer)

• Android Developer with several years of experience of building native mobile apps
• Solid experience solving complex problems on Android platforms.
• Experience from building apps that are live on Google Play.
• Experience with modern Android development (Kotlin, Jetpack libraries)
• Commitment to unit testing, code review and other quality-oriented practices

• International Company focused on streaming and entertainment|Great opportunity to join as a Android Developer in Barcelona
• Commitment to CI, automation and other efficient workflow-oriented practices.
• Experience working with Android TV or the Leanback library.
• Experience from media, streaming or advertisement.


Would you like to join a Nordic company specialized in the entertainment industry that is currently in an exciting expansion phase?

Are you eager to be part of their new Tech Hub starting in sunny Barcelona?

From Technology by Page group we are collaborating with Viaplay Group to open a brand new tech hub in Barcelona and we would like to count on your talent.

At Viaplay Group we entertain millions of people every day through our streaming services, radio networks, TV channels and production companies. From live sports and films to music and our own original shows, our purpose is to tell stories, touch lives and expand worlds. We´re now launching our Viaplay streaming service in a wide range of new markets and aiming to become the international streaming challenger. As a Nordic company with a global perspective and clear values, we´re looking for the best talents to join us on our journey.


An agile approach, freedom to try out new things and make decisions in an autonomous team
A place to grow and learn from our mistakes. We have a learning and development-focused environment with an emphasis on knowledge sharing, training, and regular internal technical talks.
An innovative environment with hack days two times a year.
An international and diverse environment with people from all over the world working here. We have 35+ different nationalities in the Stockholm office coming from different backgrounds.
We inspire others and share knowledge openly.
An attractive offer with beneficial insurances, health care plan, meal vouchers, +25 days of paid vacation, flexible working hours, hybrid model, flexible remuneration and more!
Empleos similares de Android: