Android senior developer
Oferta de empleo de Android
en Madrid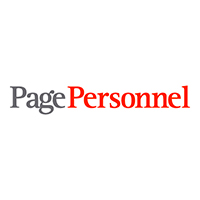 Page Personnel
Perfil buscado (Hombre/Mujer)

• Take the initiative, be enterprising and speak with new ideas.
• Passionate about Kotlin.
• Test the code.
• Want to overcome challenges at a technical level.
• Devise creative alternatives to offer solutions.
• Have a very good level of English working with a talented, diverse and multicultural team
• Have an interest in functional programming.
• Have knowledge in Espresso and Behavior Driven Development.
• Experience in Continuous Integration.

• A world-class travel agency based in Barcelona and Madrid.|Great opportunity to join as a senior mobile developer with iOS in Spain.
• Being part of the Mobile team and developing new products.
• Responsible to be able to assume the different challenges posed.
• Dynamic and able to work in a team.


Travel agency based in Spain with more than 20 years of experience in the sector specializing in the sale of tourism products through its own products, accommodation services, vacation packages and travel insurance for its clients.
It is a company that has the objective of doubling its team of Android developers because they have high growth expectations.

• Join a team passionate about native mobile technologies focused on code quality and clean architectures.
• Being part of a team with growth projection.
• Remote (meeting every month and a half).
• Personalized Career Path within the company.
• Possibility of introducing new technologies (technical flexibility).
Empleos similares de Android: