Site reliability engineer
Oferta de empleo de Ansible
en Barcelona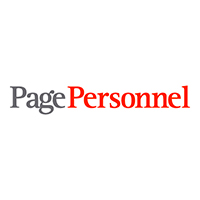 Page Personnel
Habilidades mínimas:
Cargando...
S

Google Cloud 
45.000
→ 74.000
100% remoto
Perfil buscado (Hombre/Mujer)

• Designing, building and improving parts of our infrastructure to address scaling needs, performances and resiliency
• Create software and systems to manage platform infrastructure.
• Improve reliability, quality, and time-to-market of our suite of SaaS software solutions
• Developing tools and services to ease the work of developers with the perfect trade between ownership and good practices consistency
• Designing and building systems to automate away problems
• Responding to, investigating and fixing service issues

• Site Reliability Engineer - SaaS company - 100% Remote|International SaaS company specialized in Data risks / law solutions.
• +4 years of experience working on IT Sector.
• +3 years of experience working on Cloud related roles like SysOps, SRE, Devops, Platform engineer or Cloud Engineer.
• Strong experience with AWS, at least 1 year working deeply with it. Experience with other cloud providers like GCP or Azure will be well valuated.
• Deep knowledge of Docker, Kubernetes, Terraform, Ansible...
• Good knowledge about at least one of these programming languages: Terraform, Bash, Shell scripting, Python or JSON.
• Strong academic Background.


Our client is an international company, based in Barcelona with more than 8 years of experience in the market. They are focused on the development of complex SaaS product, which will provide efficient and better solutions in terms of Data risks and law management.

They currently work with Java (springboot), React, AWS, Ansible, CodeDeploy, Docker, Kubernetes and Terraform.

• 100% remote work.
• Health insurance.
• Hardware needed (Dispaly, Laptop...).
• Annual bonus.
• Salary reviews.
• Flexible hours of work.
Empleos similares de Ansible: