Senior software engineer
Oferta de empleo de C#
en Barcelona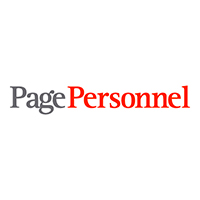 Page Personnel
Habilidades mínimas:
Cargando...
S

Google Cloud 
Perfil buscado (Hombre/Mujer)

• Develop high quality backend components.
• Design and implement scalable and efficient software components.
• Deliver fully tested software and debug and troubleshoot when necessary.
• Contribute to architecture designs and evaluations.
• Interact with the product team to gather requirements and understand the rationale behind them as well as the needs of our customers.
• Actively participate in the Midokura engineering community helping to continually raise the standards of excellence.

• International company related to a world wide famous IOT company|Join a Highly qualified international team of engineers
• BS or MS in Computer Science, or a related field.
• EU Working Permit
• Written and verbal communication skills in English (Full Professional Proficiency)
• Spanish or Japanese as a plus
• Job location in Barcelona (Spain).



• Excellent communication and analytical skills.
• A solid base of software engineering fundamentals.
• Strong development experience preferably in Java, but not necessarily (C++, C#, Golang, Scala, Kotlin are all valid experiences).
• An eagerness a to learn new technologies and a pragmatic approach to their application



• Experience in the design and development of distributed systems (high availability, fault tolerance, consistency, replication protocols).
• Experience deploying and running code on public cloud platforms (Azure, AWS, GCP).
• Container and container orchestration technologies such as Kubernetes and Docker.
• Version control, continuous integration, continuous deployment tools.
• Experience being part of a team that takes full responsibility for the operations of the software it builds.SaaS development: RBAC, authorization & authentication, API design, etc.


Our client is an Asian company located in Barcelona city center specialized in IOT and edge computing. With a group of high level engineers in their team they are now willing to hire their new Senior Software Engineer.

• High flexibility of remote work
• Professional stability.
• Possibilities to grow internally.
• Flexible schedule.
• Competitive Salary.