Solutions engineer
Oferta de empleo de Google Cloud
en Barcelona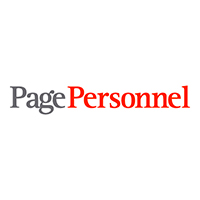 Page Personnel
Habilidades mínimas:
Cargando...
S

Google Cloud 
Perfil buscado (Hombre/Mujer)

• Technical knowledge, as you will be our technical liaison for our patners to help them remove technical blockers at scale.
• You will recommend integration and migration strategies, enterprise architectures, platorms, and application infrastructure required to successfully implement a complete solution on Google Cloud.
• You will also own the technical relationship with our patners, empowering them to drive a successful pilot or proof of concept.
• Great client management skills because you will be talking with clients to offer them the best solutions and you will work with patners during the migration phase to assure they have all the tools necessary to deliver a successful deployment and drive them toward customer acceptance of the technical proposal, leading to a commercial proposal and eventual contractual agreement.


• Important Company in Barcelona|Searching for a Solutions Engoneer
• 1 - 3 years of experience serving in the capacity of a Technical Engineer in a Cloud Computing environment or equivalent practical experience in a customer or partner-facing role.
• Experience with cloud computing concepts, such as Big Data, PaaS, and IaaS technologies is a plus.
• Experience presenting and delivering technical presentations.
• Strong channel management, pre-sales or sales background.
• Excellent communication and client management skills.


Important IT Company located in Barcelona.

• Full time position (39 hours /week).
• Yearly salary review.
• Paid training for getting the offcial Google Cloud Certifications: Professional Cloud Architect and Associate Cloud Engineer.
• Learning is the key to success. Here you will have constant training + access to all the Google Cloud certifications, for free!
• 23 days of vacation.
• Not everything is work: we have Ping pong, arcade machines, pool table and foosball in the office!
• Teamwork in a multicultural environment, social activities and personal development, where you and your colleagues will be working together in order to achieve the objectives and learn together.
• Relocation available for new joiners from outside Catalonia.
Empleos similares de Google Cloud: