Business analyst
Oferta de empleo de Inteligencia Artificial
en Barcelona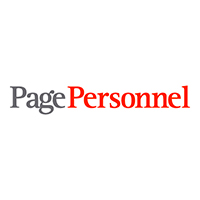 Page Personnel
Habilidades mínimas:
Cargando...
F

Inteligencia Artificial 
Perfil buscado (Hombre/Mujer)

• Participate in the construction and maintenance of the functional reference of their products.
• Analyze and refine requirements of complex new features.
• Carry out the functional design of complex new features,bringing a skilled technical eye and practical sense.
• Build a bridge between the knowledge of PO´s,UX designers, and SW developers.
• Continuously look for ways of improving the functional documentation for the sake of clarity and completeness.
• Proactively propose improvements in their SW business analysis

• Business Analyst.|Biotech Leader Company.
• Bachelor´s degree in information technology and computer science, mathematics or similar.
• At least 3 years in a similar position (with previous development experience).
• UML and BPML knowledge.
• Proficient in spoken and written English.
• Basic programming skills and knowledge of programming frameworks.
• Basic knowledge in generating process documentation.
• Nice-have: Experience with a relevant CASE tool (Visual Paradigm, Enterprise Architect).
• Nice-have: Knowledge of cutting-edge technologie, Big Data, AI, Cloud Platforms and IoT.
• Familiar with the use of the Atlassian suite (Confluence, Jira).


Biotech Leader Company that develops cutting edge technology on IoT, big data and artificial intelligence.

• Competitive salary in the sector, according to your experience and skills.
• 80% Telework option.
• Full time and permanent contract.
• Social benefits and language training courses.
• Private medical and dental insurance.
• Stock options.
• Internal training and certifications plan.
• Career plan and scheduled salary reviews.
• Huge potential to grow.
Empleos similares de Inteligencia Artificial: