Engineering manager - saas company
Oferta de empleo de Java
en Barcelona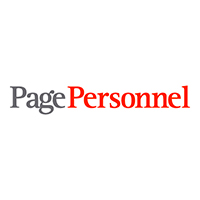 Page Personnel
Perfil buscado (Hombre/Mujer)

• Manage, mentor and lead a globally distributed team of approximately 14 experienced engineers
• Lead the efficient delivery for time-boxed software releases, ensuring high quality and innovative feature development
• Build roadmaps and lead prioritisation; balance the right amount of structure and planning for a fast-paced engineering team
• Create and maintain a good environment and culture team.
• Stay true to the principles of software development as adopted by our team.
• Recruit and make your team grow.

• Engineering Manager - SaaS Company|International SaaS company
• You´ve successfully managed a team of developers and demonstrated your ability to help people grow.
• At least 5 years of professional experience in software engineering sector.
• Knowledge in software engineering best practices and writing disciplined code (automated testing, code reviews, writing maintainable code, etc...).
• Strong knowledge of web standards and protocols
• Experience managing international teams.
• Ability to prototype quickly and implement ideas from conception to production-grade code.
• Fluent in English


Our client is one of the leading cloud marketplaces, with a special focus on IT vendors and B2B operations.

They have build a huge marketplace and also a high quality code SaaS architecture based on Java. They sell both parts to different big clients which uses it to increase their sales ratio and digital traffic.

• 3 days per week of remote work.
• Budget for training.
• Health insurance.
• Ticket restaurant.
• 15% bonus.
Empleos similares de Java: