Java backend engineer
Oferta de empleo de Java
en Barcelona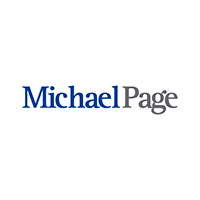 Michael Page
Perfil buscado (Hombre/Mujer)

• Collaborate with our partner organizations and vertical sectors to devise and execute solutions for seamlessly incorporating external systems into our e-commerce platform, aligning with our business needs.
• Identify the essential API functionalities required to execute business processes with third-party providers and generate fresh requirements to facilitate their implementation.
• Establish effective communication channels with our partners to ensure their smooth integration into our platform, offering assistance throughout the development phases.
• Advocate for the enhancement of domain expertise, customer comprehension, and the design of integration solutions.

• International Company in the Ecommerce Industry|Position of Responsibility in the IT Department
• Possession of a Bachelor´s or Master´s degree in Computer Science, Engineering, or a closely related field.

• A minimum of 3 years of hands-on experience in the role of a Java Engineer.

• Proficiency in crafting RESTful API services and excelling in API design.

• A firm grasp of API security protocols, adhering to established guidelines and industry best practices.

• Demonstrated expertise in implementing coding best practices and applying SOLID principles.

• Familiarity with software engineering methodologies, processes, and a variety of tools.

• Strong English communication skills are essential.

• Bonus points for prior experience in a multicultural or international work environment.


The company is one of the leading e-commerce platforms in the world. They have presence in more than 150 countries and are developing tech hubs in Barcelona and Madrid.

• Competitive Salary (from 50k to 80k/year).
• Annual Salary Reviews.

• Being part of an international company leader in the e-commerce industry.

• 1 day remote + 4 days in office each week.

• 30 days of holidays.
Empleos similares de Java: