Data engineer - 100 remote
Oferta de empleo de MySQL
en Barcelona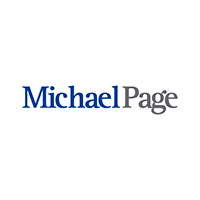 Michael Page
Habilidades mínimas:
Cargando...
S

Google Cloud 
Perfil buscado (Hombre/Mujer)

• Integrate data systems with other systems, ensuring that data flows smoothly and that the entire system is functioning correctly.
• Develop and implement data pipelines.
• Ensuring data quality and security.
• Development and optimization of ETL processes.
• Data modeling.

• Data Engineer - 100% Remote - Bio-tech / Med-tech|International SaaS company specialized in Bio-tech / Med-tech solution

Required:
• Experiencie as a Data Engineer
• Advanced knowledge with python
• Data modeling experience
• Knowledge in SQL (PostgreSQL)
• Experience working in On Premise and Cloud environments (GCP and/or AWS).


Desired:
• Experience with Linux


Our client is an international company focused on the development of Med-tech and Bio-tech brand new products.

They have launched a huge variety of new products which have successfully increased the positive results of different Medical Treatments.

They are currently increasing their team, mostly on the IT field, to continue improving human lives through technology.

• 100% remote.
• Full time contract with a salary range between 40K and 70K (depending always on the experience).
Empleos similares de MySQL: