Senior cloud platform engineer
Oferta de empleo de MySQL
en Madrid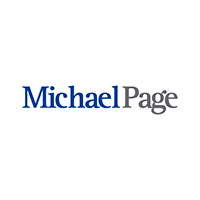 Michael Page
Perfil buscado (Hombre/Mujer)


ROLE
• Deliver and support tools and infrastructure used on a daily basis by our worldwide development and devops teams
• Operate and maintain an innovative Platform as a Service (PaaS).
• Participate in technical and functional roadmap definition and releasing of platform features and infrastructure services.
• Apply Infrastructure-as-Code approach to ensure fast central or on-premise deployments.
• Setup and operate CI infrastructure allowing for automated composition and deployment of business applications.
• Define and implement best practices for cloud operations, including capacity, performance and cost monitoring, DRP etc.
• Apply ITIL and agile methodologies throughout our operational activities.

• Estabilidad, crecimiento, bienestar|Empresa internacional


PROFILE
• Hands-on experience in installation and administration of on-premise RedHat OpenShift multi-clusters, including day-to-day operations, upgrades and user support
• Previous Linux SysAdmin experience strongly recommended
• Strong Cloud (as a code) mindset.
• Experience on GitOps, Tekton, ArgoCD, Kustomize, a valuable asset.
• Experience in operating other public or private cloud platforms, such as Kubernetes, AWS, Azure, OpenStack, etc.
• Experience deploying and operating database technologies, like Postgres, MariaDB, MySQL, Oracle
• Experience deploying and operating CI / CD infrastructure and workflows using Jenkins and other orchestrators.
• Experience with deployment automation, such as Terraform, Salt, Ansible, Puppet.
• Experience in using and managing Development foundry tools is a plus ( Jira, Confluence, Bitbucket, Artifactory, GitHub...).
• Knowledge and experience with FinOps best practices would be a valuable asset.
• Motivated team player in a multi-cultural environment
• Able to take initiatives, propose solutions, and drive to success.
• English fluent, French a plus, any other European language an asset.


Multinational-Security!


JOIN US!

• Our success comes from our highly skilled and talented employees.
• Respectful entrepreneurship and long-term vision are key for success.
• Our people contribute to a more secure world.
• Diversity at all levels of an organisation is a strength and encourage female engineers to apply.
Empleos similares de MySQL: