Digital product owner
Oferta de empleo de Product management
en Barcelona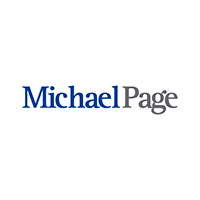 Michael Page
Habilidades mínimas:
Cargando...
C

Product management 
Perfil buscado (Hombre/Mujer)


The Digital Product Owner is managing digital solutions with the following responsibilities:

- Review, consolidate and align vision and roadmap of solutions.

- Review existing solutions to define improvement roadmap, action plan and KPIs to improve solutions´ adoption.

- Demonstrate and deliver tangible benefits from solving business issues enabled by digitalization through specific solutions.

- Supporting PoV (Proof of value) on new technologies linked to solutions managed.

- Ensure strong relationship with relevant stakeholders of the organization to:

1.Tigger necessary changes at the different levels of the organization (standards definition, process design, etc).

2.Secure adoption of the solution developing right capabilities within the organization.

3.Secure alignment with standard processes to ensure digitization of improved processes.

4.Provide expertise in digital to ensure selection of the right technology for the right use cases.

5.Support deployment and execution in regions providing guidance, coaching and expertise when required.
• Manufacturing, distribution, and sale of high-quality paints and coatings|Digital Product Owner: Integrated Supply Chain

- Degree, preferably Master, within Business Administration / Engineering / Computer Science Around 3-5 years of experience in Digital / Technology / IT, including consulting experience and proven leadership skills.

- Excellent domain knowledge of Manufacturing, Logistics and Supply chain with ideally experience in one or several of the area.

- Strong business judgment, strategic thinking and results oriented.

- Ability to drive change and navigate ambiguity when shaping new solutions in a corporate environment.

- Excellent communication, interpersonal and facilitation skills.

- Appetite for digital opportunities: Industrial Internet of Things (IIoT), Industry 4.0, advanced analytics, digital twins, big data, etc.

- Expertise in agile methodologies and processes / DevOps Ability to travel on occasion (up to 20-25%).

- Fluent in English (verbal and written).


Multinational company with activity on creating, manufacturing, distribution, and sale of high-quality paints and coatings.


Career opportunities and professional development in a team that will provide global service.
Empleos similares de Product management: