Product owner
Oferta de empleo de Product management
en Barcelona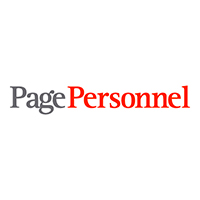 Page Personnel
Habilidades mínimas:
Cargando...
C

Product management 
Perfil buscado (Hombre/Mujer)

• In an agile environment, you will gather requirements from various departments and design functional concepts.
• Evaluate change requests in terms of profitability and make recommendations.
• Identify and address process optimization potential and develop solutions in coordination with specialized departments and the team.
• Be responsible for creating feature specifications, documenting requirements in Confluence, and prioritizing and overseeing implementation with your team.
• Analyze project requirements for system development and facilitate smooth communication across departments.

• international manufacturer of high-performance technical plastic products|is looking for an IT Product Owner
• Degree in business administration, business informatics/media, or similar studies.
• Experience as a Product Owner, Business Analyst, or Project Manager, preferably in an industrial environment.
• Strong knowledge of agile project management methods and practical experience with Atlassian tools.
• Structured work approach, process comprehension, and technical knowledge to assess feasibilities.
• SCRUM mindset and initial experience with Kanban in IT.
• Strong teamwork skills, excellent communication, and a willingness to explore new approaches.
• C1 level of German (primary communication language) and C1 level of English.


International manufacturer of high-performance technical plastic products

• Opportunity to work in a pleasant and motivating international team environment.
• Flat hierarchies and decision-making freedom.
• Remote work from home, with an office in Viladecans.
• Flexible working hours.
• Professional and personal development.
• Open and personal communication culture in a family-like work environment.
• Long-term perspective in a growing and future-oriented industrial company.
Empleos similares de Product management: