Pv product manager
Oferta de empleo de Product management
en Madrid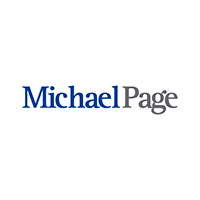 Michael Page
Habilidades mínimas:
Cargando...
C

Product management 
Perfil buscado (Hombre/Mujer)

• Deep knowledge and over 3 years´ experience working in solar industry.


- Deep knowledge about solar inverters, PV modules grid code compliance, power plant control, scada system.

2. Organize and lead technical meetings with customer

- Design solar solution according to customer requirement

- Prepare Technical documentation to show benefit of solutions. Assist with defining technical requirements for solar PV Technology procurement processes.

- Present solution and lead technical discussion. Provide technical support to the solar PV RFQ and RFP processes.

-Conduct due diligence for new solar PV projects

3. Market Technologies analysis

- Collect updated technical information in solar market

- Lead analysis of the trend of technologies

4. Maintain Customer relationship

- Develop and maintain key customer relationship

 
• Solar Solution Engineer #impactopositivo|Minimum 2-3 years in the Solar PV energy sector

Qualification
• Bachelor´s degree or above: Engineering


Experience

• Minimum 2-3 years in the Solar PV energy sector


Knowledge & Skills

• Fluency in English and Spanish.
• Good Understanding of PV plant structures, roof top structures.
• Multi-skilled in both the theoretical and practical aspects of electrical work
• Failure investigations and advice


Primer fabricante del mundo y el primero de España de Inversores solares. La unidad facturó 500m el año pasado y este año apunta a los 1.000€. La Subsidiaria de España ( incluyendo todos los negocios que tenemos ) tiene 800 empleados, y facturó 1.100m€ en 2022 con previsiones de 1.500,€ para 2023.


Magnífica empresa y desarrollo profesional, además de atractivo paquete salarial.
Empleos similares de Product management: