Ai/mobile app manager
Oferta de empleo de React
en Barcelona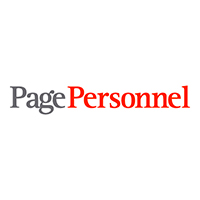 Page Personnel
Perfil buscado (Hombre/Mujer)

• Manage a team of more or less 10 engineers.
• Understand different stakeholders needs and translate it into technical solutions.
• Be the link between Design, Engineering and Business departments, including Clevel.
• Be part of the decision making meetings related to the different products.
• Define the strategy of the product according to the objectives of the company and steak holders.
• Make the SaaS product Scalable and maintainable in the future.
• Assure the delivery of the product according to deadlines and requirements.
• Put emphasis on quality and efficiency.

• AI/Mobile App Manager - International Data Drive SaaS - Digital Healthcare|International SaaS company specialized in Data Driven apps and solutions
• At least 7-8 years on IT sector.
• At least 1,5-2 years of experience on similar roles (EM, PM, PO, VP...).
• Strong knowledge about Mobile apps, and all related stuff.
• Experience managing the distribution of mobile applications across various app stores and platforms, including Corporation´s own app stores, Distribution environments, Apple App Store, Google Play, and others.
• Experience with app analytics tools in order to measure app usage and user behaviour.
• Experience managing small IT teams, specially Mobile developers ones.
• Product mindset.


Our client is an international company specialised on the development of high quality code Data Driven apps. They mostly work for Digital health care and Medtech sector, adding value through the development of high quality code solutions and SaaS products.

They have more than 10 years of experience and they are more than 150 people. They work on a hybrid modality (2 days at the office and 3 form home) with a flexible Schedule. The team is composed mostly by Data engineers and Data Scientists, and now they are currently building from scratch SW engineering and QA team, so they are looking for great professionals who wants to join them.

Tech Stack: React.js, React Native, Typescript, NetCore, C#, Python, AWS, PostgreSQL, GraphQL.

• Salary budget: 40K-75K
• Hybrid modality.
• Flexible schedule.
• Career Path.
Empleos similares de React: