Senior ios engineer (swift)
Oferta de empleo de Swift
en Barcelona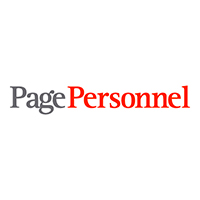 Page Personnel
Perfil buscado (Hombre/Mujer)

• Collaborate with teammates to define, design, and shape new features
• Design and build SDKs and applications for the iOS platform
• Ensure that expected performance, quality, and responsiveness of applications is achieved
• Identify and correct bottlenecks and fix bugs
• Help maintain code quality, organization, and continuous integration

• Senior iOS Engineer|International company
• Computer Science Degree or strong engineering foundation
• 7+ years iOS development experience and familiarity with Apple frameworks
• 2+ Years Swift experience
• Experience with RESTful APIs and JSON to connect iOS applications to back-end services
• Knowledge of iOS UI/UX standards
• Maintains an enterprise wide perspective in supporting their customer area(s), seeking solutions that optimally support the enterprise
• Evaluates the applicability of leading edge technologies and uses this information to significantly influence future business strategies for the area(s) supported.
• Able to design systems/applications with high levels of complexity (e.g. many interfaces, multiple packages, platforms).
• Experience developing apps that visualize large quantities of data and handle data streaming
• Experience with the full SDLC process, versioning, code management, and deployment methodologies
• Serves as a technical expert on existing applications supporting the business area, along with other inter-related / adjacent systems and applications.
• Experience leading and managing workloads distribution and prioritization for dispersed teams
• Experience managing complex projects involving external clients and multiple teams of developers.


Our client is a USA company focused on the development of a brand new SaaS product.

They work in finance and trading sector.

• Remote: 1 day in the office 4 in house.
• High Flexibility.
• Tickets Restaurant + Pension Plan.
• Free insurance for you and your family.
• Great career path.
Empleos similares de Swift: