It delivery manager (remote)
Oferta de empleo de TDD
en Madrid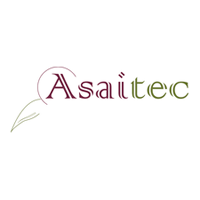 Asaitec Soluciones Informáticas
Incentivos:
Health insurance ,ticket restaurant
Etc
Asaitec is a Spanish company created in 2013 whose activity is focused on the development of our own applications that provide different services to customers located in Europe.

We are looking for an IT delivery manager who works close with the board and leadership development team in the following responsibilities:

- Attract and retain top talent, and build digital capabilities across the company.
- Lead & mentor the development team.
- Are a strong proponent of Agile software methodologies such as Scrum and engineering principles such as Test Driven Development (TDD).
- Have experience formulating a team´s technical strategy and roadmap; you´ve collaborated and partnered effectively with several other teams to execute on shared goals.
- Understand how to balance tactical needs with strategic growth and quality-based initiatives that can span multiple quarters.
- Audit the teams´ performance and propose solutions if necessary.
- Ability to contribute to, and influence company direction.
- Build deep customer relationships for international projects.
- We´re a flexible team that takes our work seriously but never ourselves.
- Career management and development of direct reports.


You will need to have the following skills:

- Demonstrated success in software development management for more than 5 years of experience in the position.
- Full proficiency in English and Spanish (C1)
- Worked remotely with offshore and nearshore teams and companies.
- Demonstrated understanding of systems, databases and networking.
- Strong interpersonal skills, with proven ability to navigate complex corporate environments and influence stakeholders and partners.
- Has engagement level services profitability responsibility and manages services delivery for multiple engagements.


We offer:

- The opportunity to join a company in stable growth and with strong project lineup.
- Flexibility in work location with a fixed base country in Spain.
- Health insurance.
- Family-friendly policies.
- Flexible working hours.
- Restaurant ticket or transport allowance.
- Salary to be negotiated.

If you want to be part of an international project, don´t miss the opportunity to join Asaitec team!
Empleos similares de TDD: