.net developer ai video analytics
Oferta de empleo de C#
en Barcelona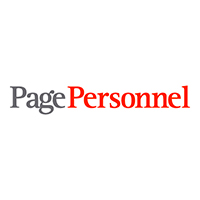 Page Personnel
Habilidades mínimas:
Cargando...
P

Microservicios 
Cargando...
F

Inteligencia Artificial 
Perfil buscado (Hombre/Mujer)

• Analysis, design, implementation and maintenance of world class smart video surveillance solutions.
• Deliver state of the art software in an agile environment within a highly collaborative team of engineers.
• Take ownership and drive end-to-end quality software development processes.
• Ensure coding standards are followed and help to enforce good programming practices withint he engineering team

• .Net Developer.| AI & Video Analytics Company
• Bachelor´s degree in Computer Science, Engineering, or related field.
• +2 years of C# professional experience.
• .NET Core knowledge.
• Experience building APIs and Microservices solutions.
• Strong knowledge of software design patterns and development methodologies.
• You have strong analytical, communication and problem-solving skills.
• Nice things to have: Experience with WPF, Entity framework or cloud solutions.


Video analytics company with a leader product based on artificial intelligence and computer vision technologies.

• A competitive salary based on experience.
• Full-time permanent contract in an international growing company surrounded by a team of young highly skilled engineers.
• A dynamic and supportive work environment.
• Challenging and rewarding career opportunity.
• Continuous training on the latest technologies and methodologies for software development.
• 100% flexible working hours and flexible bank holidays (your time, your choice for your working hours and holidays).
• Available days to work from home.