Software development manager - 75k-90k
Oferta de empleo de C#
en Barcelona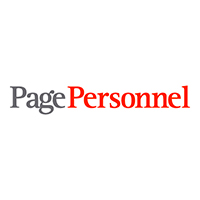 Page Personnel
Perfil buscado (Hombre/Mujer)

• Manage, mentor and lead a globally distributed team of approximately 25 experienced engineers
• Lead the efficient delivery for time-boxed software releases, ensuring high quality and innovative feature development
• Build roadmaps and lead prioritisation; balance the right amount of structure and planning for a fast-paced engineering team
• Create and maintain a good environment and culture team.
• Stay true to the principles of software development as adopted by our team.
• Report directly to the Head of IT.
• Recruit and make your team grow.

• Software Development Manager - (.Netcore, C#)|International SaaS company specialized in Sports Betting solutions.
• You´ve successfully managed a team of developers and demonstrated your ability to help people grow.
• Experience managing teams of at least 15 people.
• At least 5 years of professional experience in software engineering sector.
• Knowledge in software engineering best practices and writing disciplined code (automated testing, code reviews, writing maintainable code, etc...).
• Strong knowledge of web standards and protocols
• Experience managing international teams.
• Ability to prototype quickly and implement ideas from conception to production-grade code.
• Fluent in English


Our Client is the leading Sports betting company in the world.

They have different departments and SaaS products which provides high quality solutions in terms of betting algorithms. They are more than 400 people, and they have more than 20 years of experience ion the market.

They have and international team which is distributed in all Europe, so the working language is English, and they are currently working in a hybrid modality, 2 days at the office and 3 at home.

• Pension scheme.
• Company´s Life Assurance
• Discretionary company bonus linked to performance.
• Private Healthcare
• Lunch allowance
• Wellness allowance or gym membership
• 25 days annual leave, plus bank holidays, increasing for each complete year until a maximum of 30 days is reached.